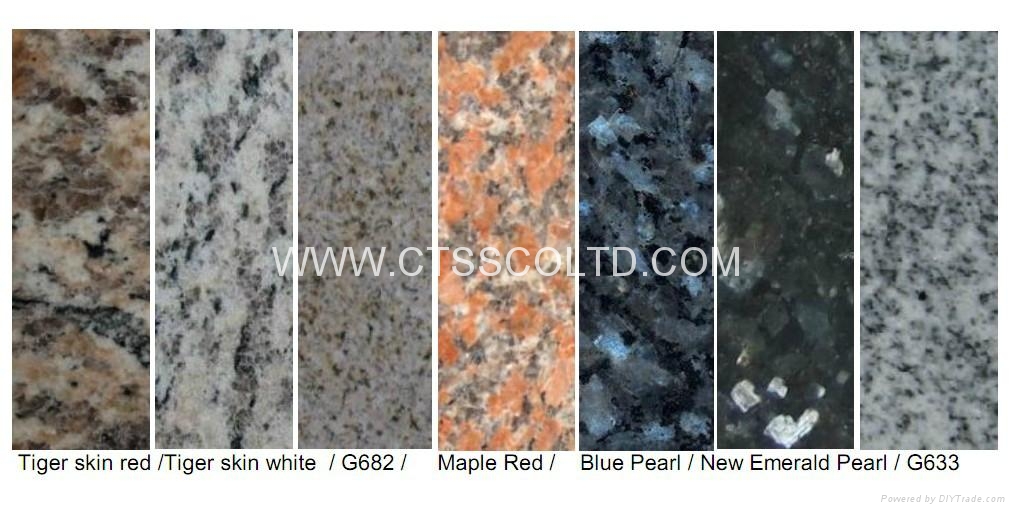 Polished Granite Tiles On sale
Good news !!!

Best quality & best deal !

At the moment, we are making a special offer for some of our granite tiles at really big discount price.


Quantity limited, please check with us for availability of the item(s) that you are interested in. If you may have any questions or request any further information, please feel free to contact us.


Email:
sales@ctsscoltd.com
or Tel: +86 133 4837 2571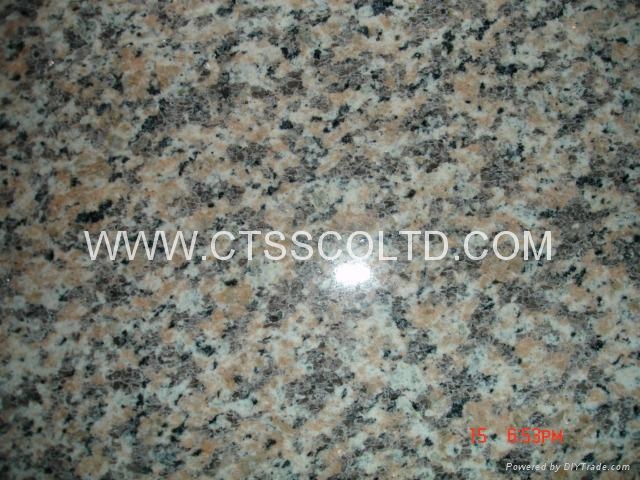 Tiger Skin Red
Description:
Polished granite tiles
Color: Tiger Skin Red
Size: 12"x12"x3/8"
(305x305x10 mm)
Price: US$0.93/SF (or US$9.98/M2) FOB XIAMEN PORT, CHINA
Available quantity: 10750 SQFT or 1000 SQM (M2)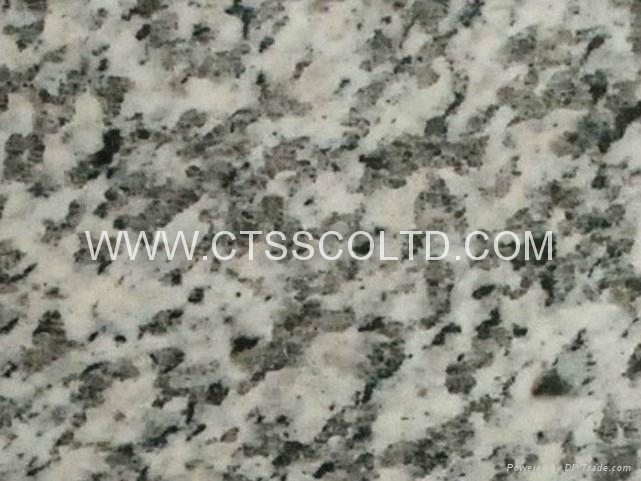 Tiger Skin White
Description:
Polished granite tiles
Color: Tiger Skin White
Size: 12"x12"x3/8"
(305x305x10 mm)
Price: US$0.93/SF (or US$9.98/M2) FOB XIAMEN PORT, CHINA
Available quantity: 10750 SQFT or 1000 SQM (M2)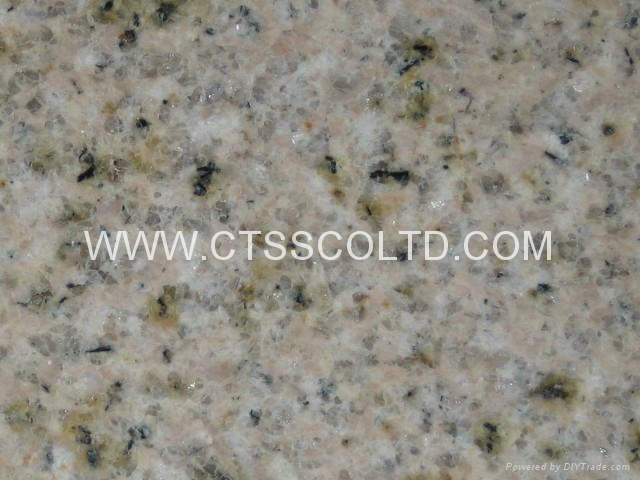 Desert Gold G682
Description:
Polished granite tiles
Color: Desert Gold G682
Size: 12"x12"x3/8"
(305x305x10 mm)
Price: US$1.29/SF (or US$13.85/M2) FOB XIAMEN PORT, CHINA
Available quantity: 8600 SQFT or 800 SQM (M2)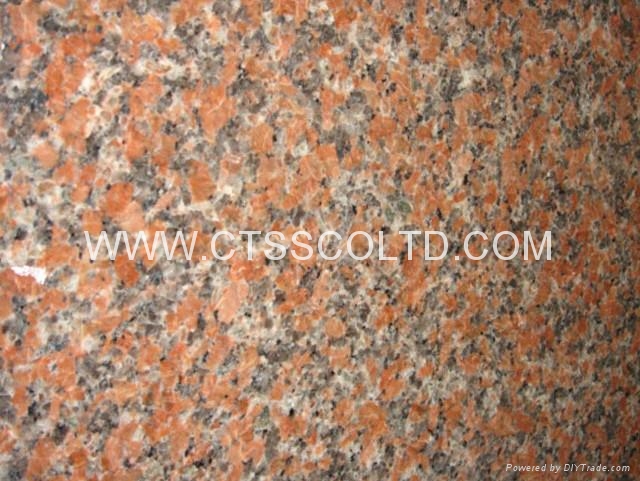 Maple Red
Description:
Polished granite tiles
Color: Maple Red
Size: 12"x12"x3/8"
(305x305x10 mm)
Price: US$1.36/SF (or US$14.58/M2) FOB XIAMEN PORT, CHINA
Available quantity: 4300 SQFT or 400 SQM (M2)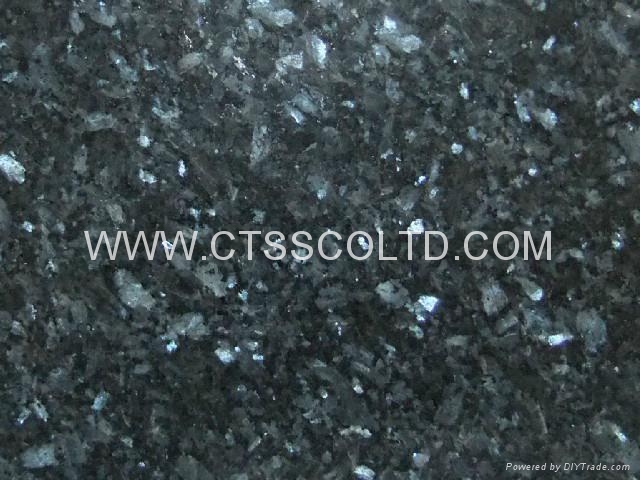 Blue Pearl
Description:
Polished granite tiles
Color: Blue Pearl
Size: 12"x12"x3/8"
(305x305x10 mm)
Price: US$3.87/SF (or US$41.62/M2) FOB XIAMEN PORT, CHINA
Available quantity: 5300 SQFT or 500 SQM (M2)

New Emerald Pearl
Description:
Polished granite tiles
Color: New Emerald Pearl
Size: 12"x12"x3/8"
(305x305x10 mm)
Price: US$2.96/SF (or US$31.78/M2) FOB XIAMEN PORT, CHINA
Available quantity: 6450 SQFT or 600 SQM (M2)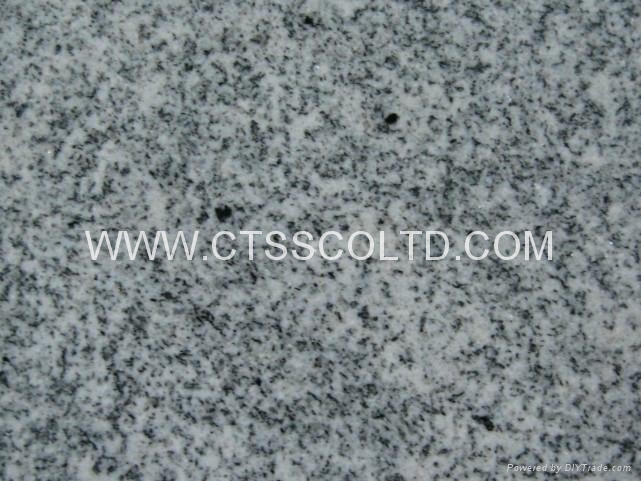 Sesame White G633
Description:
Polished granite tiles
Color: Sesame White G633
Size: 12"x12"x3/8"
(305x305x10 mm)
Price: US$1.18/SF (or US$12.69/M2) FOB XIAMEN PORT, CHINA
Available quantity: 5300 SQFT or 500 SQM (M2)